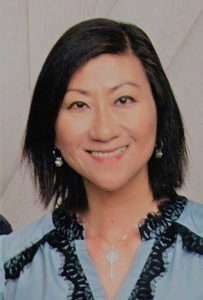 Therapist
Location: Buffalo Grove, Telehealth
Ages: Kids 5-11, Tweens, Teens, Adults 
Anxiety
Depression
Health Issues
Caregivers
Kids & Teens
Parenting
Cultural Adjustment
Grief
Women's Issues
ADHD
LGBTQ+
Mood Disorders
I have been honored to work with individuals and families since 1999. Life can at times be a bumpy ride, and sometimes we might feel stuck not knowing how to handle certain situations. But my core belief is that we all have the inner ability to make each life experience a growing opportunity. I support clients by using collaborative, compassionate, and culturally-sensitive approaches. I also incorporate mindfulness and gratitude, and strive to offer clients a safe and caring space throughout their journey.
My background includes helping those who suffer from grief, depression/anxiety, or phobias. From my work at the Mayo Clinic, Alzheimer's Association and Arizona Department of Veterans' Services, I have a particular expertise working with clients struggling to cope with chronic health conditions, serious health events, or life-threatening illnesses or with being a caregiver to others. I also enjoy working with foreign-born clients related to cultural adjustment and other challenges.
In my free time, I enjoy exploring new sceneries and spending time outdoors, as well as visiting Arizona for sunshine!
Learn More at Psychology Today