Feeling anxious or depressed? Struggling with loss or trauma? You don't have to do it alone. Our therapists provide support, education, and guidance grounded in experience.
Contact us via form below or call to request an appointment w/ a specific therapist or we'll help match you.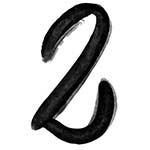 Register in the client portal. You will receive an invitation with a link to fill out paperwork, enter insurance information, and set appointment reminder preferences.
Meet your therapist! For teletherapy, you will receive an emailed link to access your teletherapy appointment right before your session.